Low cost?
Try no cost.
Unlimited,
commission-free trading

on US exchange-listed stocks and Exchange Traded Funds, with no account minimums or inactivity fees.1 Open an Account
Why IBKR

Lite

?
IBKR

Lite

is the hassle free way to trade.

We offer unlimited, commission-free trading on US exchange-listed stocks and ETFs,2 as well as low cost access to global markets without required account minimums or inactivity fees.

If that is not reason enough, we pay competitive interest on your instantly available cash balances, let you earn extra income in our Stock Yield Enhancement Program and offer low financing rates for borrowing against your account.
Start on the path to financial freedom with an IBKR

Lite

account.
Unlimited,
Commission-Free

Trading
IBKR

Lite

offers clients unlimited, commission-free trading on US listed stocks and ETFs, with low pricing on other products.3
No Account Minimums

or Inactivity Fees
Whether you are new to investing or a seasoned investor, you shouldn't have to pay your broker to hold your money. IBKR

Lite

Clients are not required to maintain account minimum balances and are not charged minimum activity fees.
Competitive

Interest Rates
Earn competitive interest4 on the instantly available cash in your account and borrow against your account.
A Powerful Suite of

Trading Platforms
IBKR

Lite

Clients have access to Client Portal, our simple to use online account management and trading platform, and IBKR Mobile, our robust mobile trading app that gives you the freedom to trade your account on-the-go from the palm of your hand. In addition, our flagship Trader Workstation (TWS) is available for active traders and investors who trade multiple products and require power and flexibility.
Earn
Extra Income
IBKR

Lite

Clients can join our Stock Yield Enhancement Program. The Program lets IBKR borrow your fully paid stock in exchange for cash collateral. IBKR then loans the stock and shares half the interest earned with you. However, since it is your stock you can still trade your loaned stock with no restrictions.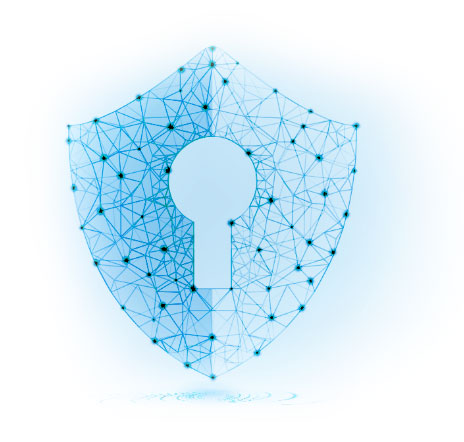 IBKR Financial
Strength and Security
When choosing a broker, you need to be confident the broker is secure and can endure through the good times and bad.

Interactive Brokers Group has been in business for more than 40 years, is trusted by more than 2.43 million clients and has consolidated equity capital in excess of USD 12.7 billion.5
IBKR

Lite

provides retail clients with $0 commissions on US listed stock and ETF trades, no account minimums and no inactivity fees.
OR
IBKR

Pro

is the IBKR Plan for sophisticated investors and active traders. IBKR

Pro

clients access the IB SmartRoutingSM system. IB SmartRoutingSM helps support best execution by searching for the best available prices for stocks, options and combinations across exchanges and dark pools.
IBKR reserves the right to reject any IBKR Lite order or series of orders if IBKR determines the order(s) appear to show non-retail trading behavior. At the time an order is rejected, the client will be automatically presented the option to resubmit the rejected order on a Fixed commission basis.
Frequently Asked Questions About IBKR

Lite
Margin borrowing is only for experienced investors with high risk tolerance.
You may lose more than your initial investment.
All sell orders are subject to small fees to offset the transactions fees imposed by regulators on the firm. For more information, see ibkr.com/liteinfo
The IBKR

Lite

pricing plan is available to US residents with the following account types: Individual, Joint, IRA and Trusts when the beneficiary and trustee are natural persons. In addition, US financial advisors can offer IBKR

Lite

to their clients.
IBKR

Lite

provides commission-free trades in US exchange-listed stocks and ETFs routed to select market makers. IBKR may charge non-commission related fees. Trades in non-exchange-listed US stocks (e.g., Pink sheet and OTCBB) are subject to IBKR's standard commission schedule. For more information, see ibkr.com/liteinfo. IBKR is able to provide commission free trading in certain products because it receives payment for order flow from market makers for these orders. For more information, click here.
Accounts with a NAV of less than USD 100,000 (or equivalent) will be paid at a rate proportional to accounts with a NAV of USD 100,000 (or equivalent) or more. The proportion is determined by the ratio of the account's NAV to USD 100,000 (or equivalent). This does not apply to currencies with negative interest rates, where the negative rate applied will be the same regardless of account size. See our Interest Rates for details.
For more information on IBG's financial strength, see ibkr.com/safety
For more info, see ibkr.com/compare.
Any trading symbols displayed are for illustrative purposes only and are not intended to portray recommendations.