BasketTrader lets professional traders and investors trade a basket
of individual underlying components as a package.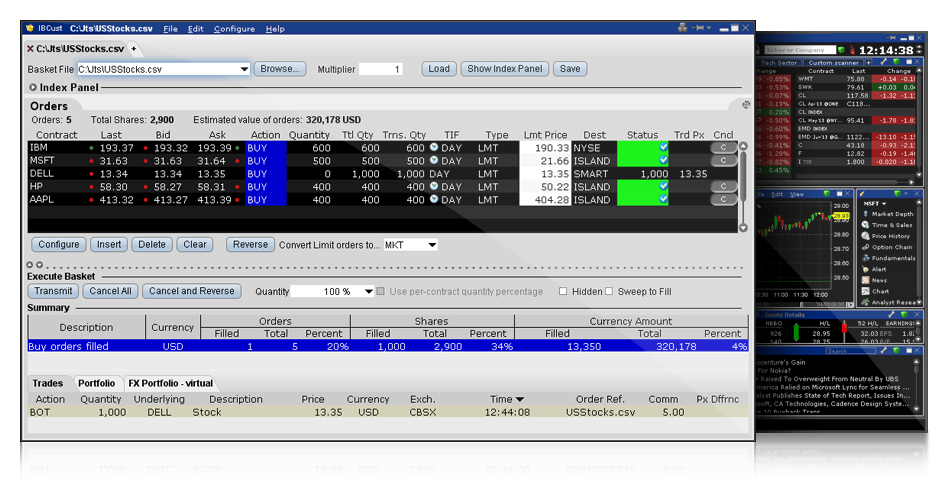 You can select an index to replicate or create a group of underlying components to save as a basket. From a single screen, you can easily retrieve basket files, update limit prices, and monitor pending orders, executions and your portfolio.