Intuitive "Search" Shortcuts for Easy Navigation
With the new auto-complete "Search" fields included on menus, in the New Window drop-down, and in the right-click menu from any symbol in your Watchlist, Portfolio or trading page, now it's easier than ever to access the tools and information you need within TWS. Avoid navigating through multiple layers of menus by simply typing what you need in the relevant search field and clicking the desired result to load the tool or window you need.
Click the Mosaic Account menu, and instead of navigating down to Activity and then to Activity Statements, simply start typing "Activity" in the Search box.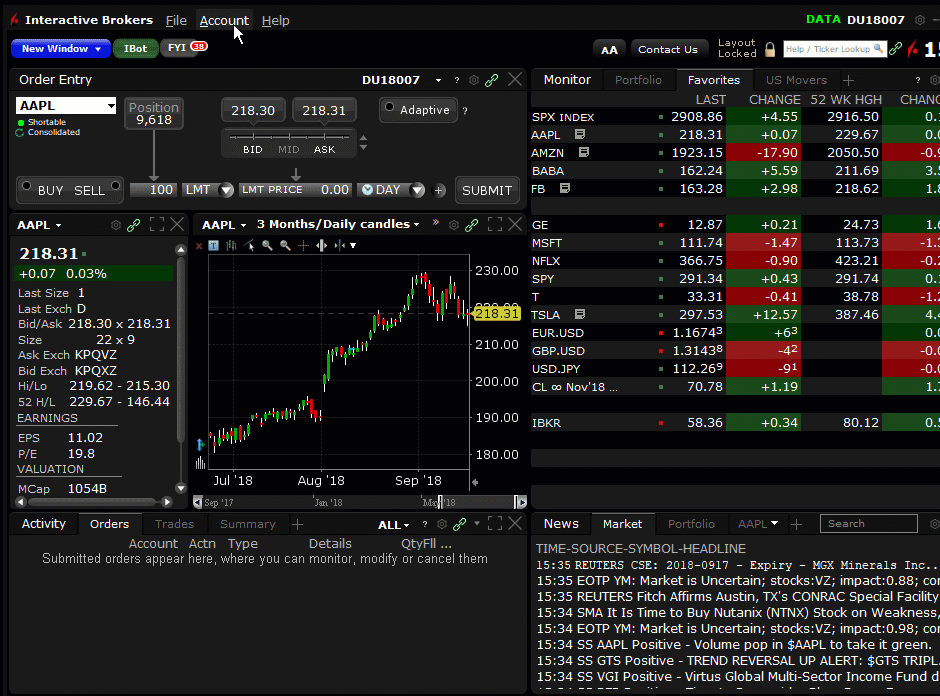 Now go to your Watchlist or Portfolio and right-click an instrument. Instead of navigating down to Charts and then New Chart, just start typing "chart" in the Search box.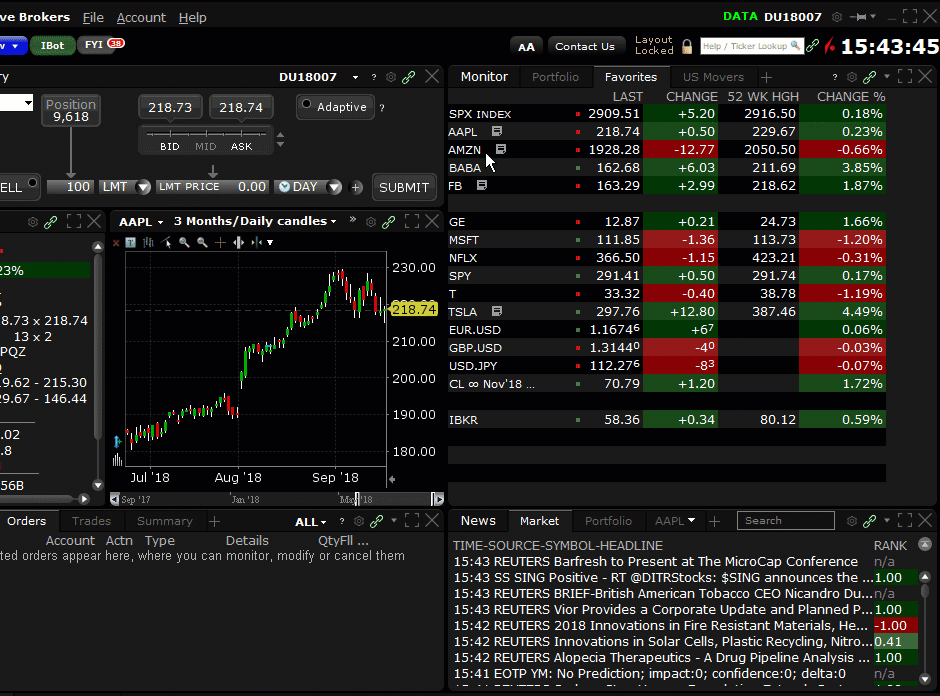 When you click the New Window icon in Mosaic, your cursor opens in the new Search field. Simply enter a tool or feature name, like "options" or "Advanced Market Scanner". As you start to type, the list of tools updates to fit your search, based on both the title and the feature itself. For example, typing "options" will not only return "Option Chains" and "OptionTrader," but also "Implied Volatility Viewer" and more, all of which are option-centric tools. When you see the tool you want, simply click to open.
For convenience, tools that you have recently opened appear at the top of the list in the "For You" section.