IBot Incorporates IB Web Site Search Results
IBOT, TWS' natural language interface to trading, understands task-related requests and can perform many trading actions for you, like showing your current P&L, creating an order, setting up charts and scanners and much more. Now IBot can also help you search the IB web site for reference and "how to" information.
This integration lets IBot respond to such queries as "search for funding accounts" and "search: pricing and commissions" by returning the top five search results from IB's web site. We also include a link to "More results" in case you don't see exactly what you're looking for. Clicking a link will take you from the IBot interface to the selected page at IBKR.com. Using the terms "search for" or "search:" (search plus a colon) clearly indicate to IBot that you're looking for IB website information.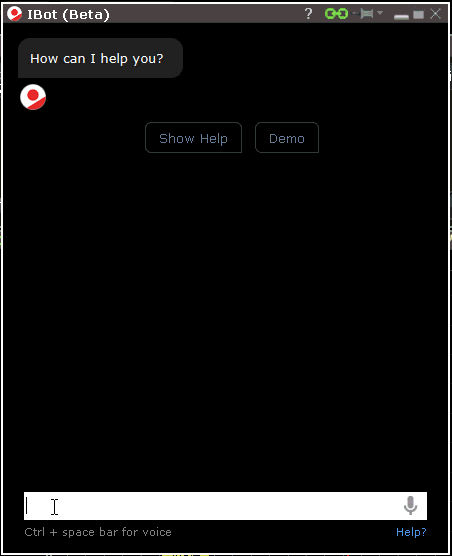 To use IBot, click the New Window drop down in Mosaic and select IBOT (beta) - type to trade. Enter a text request in the entry field, or click the microphone icon to speak the request into your PC's mic. To find out more, visit the IBot feature in focus page.