Natural Language Interface to Trading - Meet IBot!
IBot is TWS' new text-based interface helps you complete key trading tasks without having to navigate anywhere else. IBot's text entry field accepts commands you enter in plain English, and responds by presenting you with the data or information you requested. Get quote details, create and submit orders, look at account values, open a chart and much, much more, all from the convenience of IBot's intuitive interface.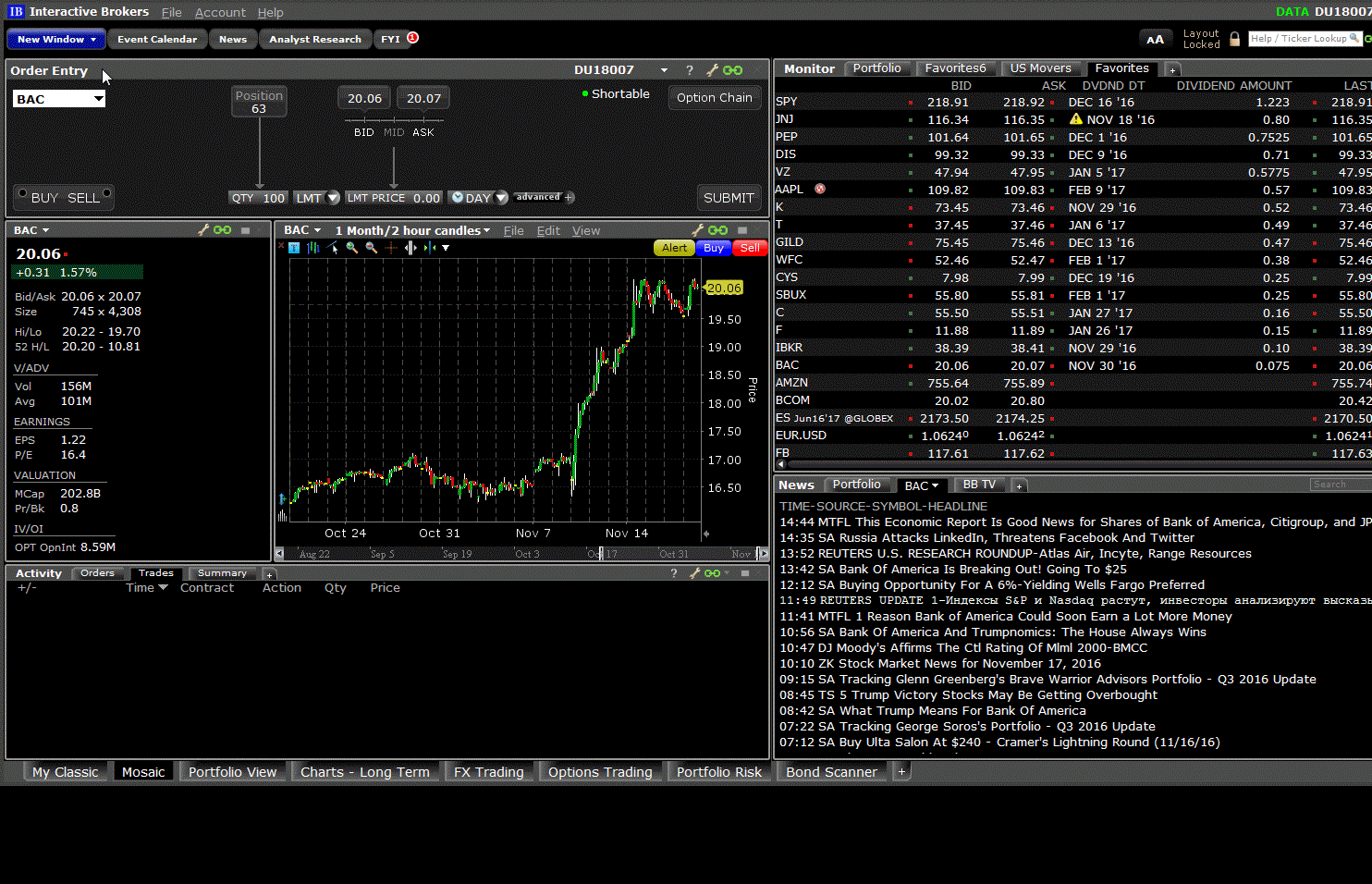 To open IBot, click the Mosaic New Window drop down and select IBot (Beta) - type to trade. IBot opens and presents some helpful tips. Use the white text entry box at the bottom of IBot to enter a command and then press Enter. Enter commands like "Show the last price for AAPL" "Buy 500 TSLA at 196" or "What's my current P&L?"
IBot currently supports commands related to: Quotes, Charts, Orders, Closing Positions, Trades, your account, and Company Fundamentals. Additionally, you can modify commands, for example you could say "Change that order to a market order" or "Change to a line chart." You can also find help by typing something like "Help with orders" or "Help with charts" and you can get Customer Service contact information using a command like "customer service" or "customer support."
For some useful tips, type "Demo" into IBot's text field and watch a short interactive overview. To find out more, visit the IBot Feature in Focus page.