Probability Lab
This month, with great anticipation, we are introducing the first of several editions of our Probability Lab℠ (Patent Pending). Probability Lab encompasses the basic understanding and approach with which I began my career in the option business over 40 years ago. In those early days you could only buy or sell options in the OTC markets, and as I started thinking about how to price them, one day a light bulb went on in my head. Soon thereafter I started Timber Hill, our option market-making firm.
In subsequent years much academic and technological focus came to this field bringing many refinements at the edges, but from the practical point of view of a trader, not much has changed. The basic elements of my approach are spelled out in a letter at
interactivebrokers.com/probabilities

My hope is that many of our customers will see these ideas as common sense. You will use the Probability Lab to experiment with the shape of Probability Distributions and study the combination trades with the highest Sharpe ratio. (The ratio of expected profit to the variability of outcome).
Increasing our customers' profitability remains our ultimate objective. I hope this tool will help.
Open the
Probability Lab
using the
New Window
dropdown from within Mosaic, or the
Trading Tools
menu from
within TWS (version 942).
Thomas Peterffy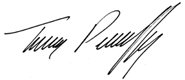 Interactive Brokers
Founder