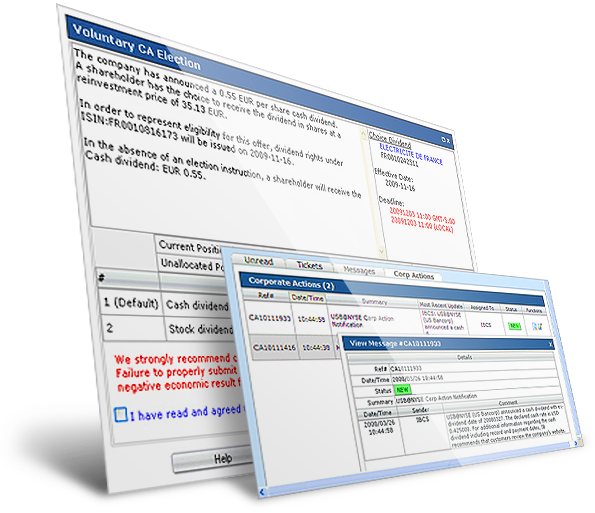 Corporate Action notifications, tools and information are easily accessible within our Account Management system.
Regardless of whether you hold a stock, option, bond, or SSF position in a company, you will receive notification of upcoming corporate actions on that company's stock.
We notify you of impending actions up to three months out, and track 14 different types of voluntary and mandatory corporate actions, including dividends, forward and reverse splits, spinoffs and issuances, mergers, name/symbol changes, and a variety of tenders and offers.
Our Voluntary Corporate Action (CA) Election tool lets you submit instructions on voluntary corporate actions during an open election period.