Account Management
QUICKSTART
Any tasks associated with managing and maintaining your account, including depositing funds, viewing your statements, modifying your trading permissions, changing your address etc. are achieved through Account Management. This document provides a quick reference for logging into and using IB's online Account Management interface.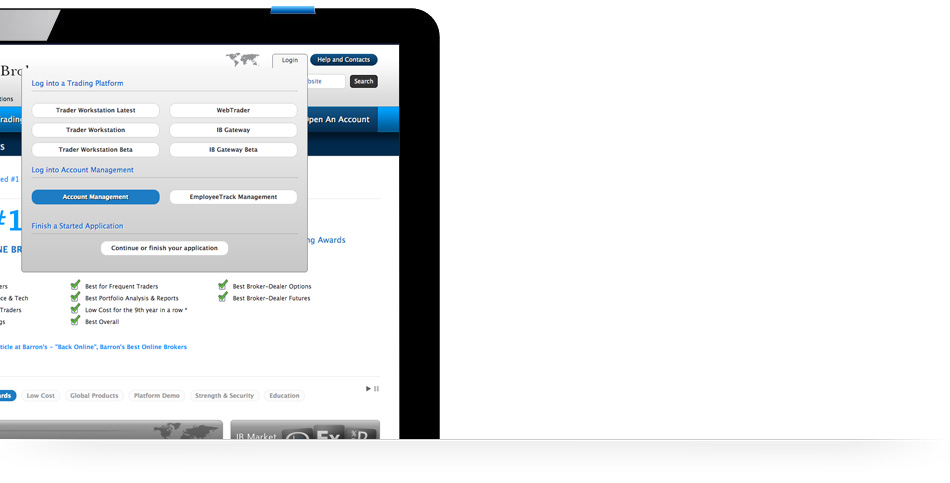 From the IB web site, select Account Management from the Login dropdown list in the upper right corner.
Enter your Username and Password.
Click the Login button. The Account Management Home page opens.
Options involve risk and are not suitable for all investors. For more information, read the "Characteristics and Risks of Standardized Options" before investing in options. For a copy click here. There is no guarantee of execution. Orders will be routed to US options exchanges.
Any trading symbols displayed are for illustrative purposes only and are not intended to portray a recommendation.