2015 International Traders Holiday and Expiration Date Calendar
Click the link below to view the 2015 International Trading & Expirations Calendar HTML App from your mobile or tablet devices.
View 2015 Calendar HTML App
Or use the link below to download the App for your iPhone or iPad.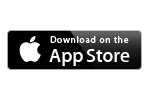 Scan with your phones'
QR reader to view calendar
For your convenience we also have the calendar available in two PDF formats.
Looking for the 2014 calendar
PDF format -
Large Format
|
Wallet Size Format
::: 2014 Calendar HTML APP -
View Mobile App
Adobe Reader 5.0
or later required to view document.