Our proprietary API and FIX CTCI solutions let traders, investors and institutions
create their own automated rule-based trading system that takes advantage
of our high-speed order routing and broad market depth.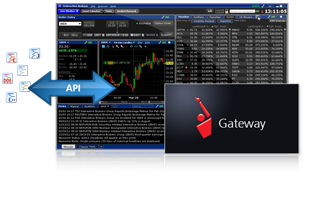 Build your own trading applications in Excel (using DDE or ActiveX), C++, Posix C++, Java, and Visual Basic for ActiveX using IB's Application Programming Interface (API). The IB API connects through Trader Workstation (TWS) or the IB Gateway, and does not require additional technical overhead such as a dedicated FIX server.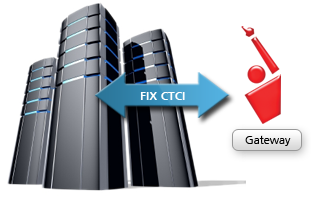 Are you a FIX CTCI trader who needs to access our trading system through the public Internet? IB Gateway is our industry standard FIX solution for customers who can support a FIX Computer-to-Computer Interface (CTCI) infrastructure.